Makuyama Park, Yugawara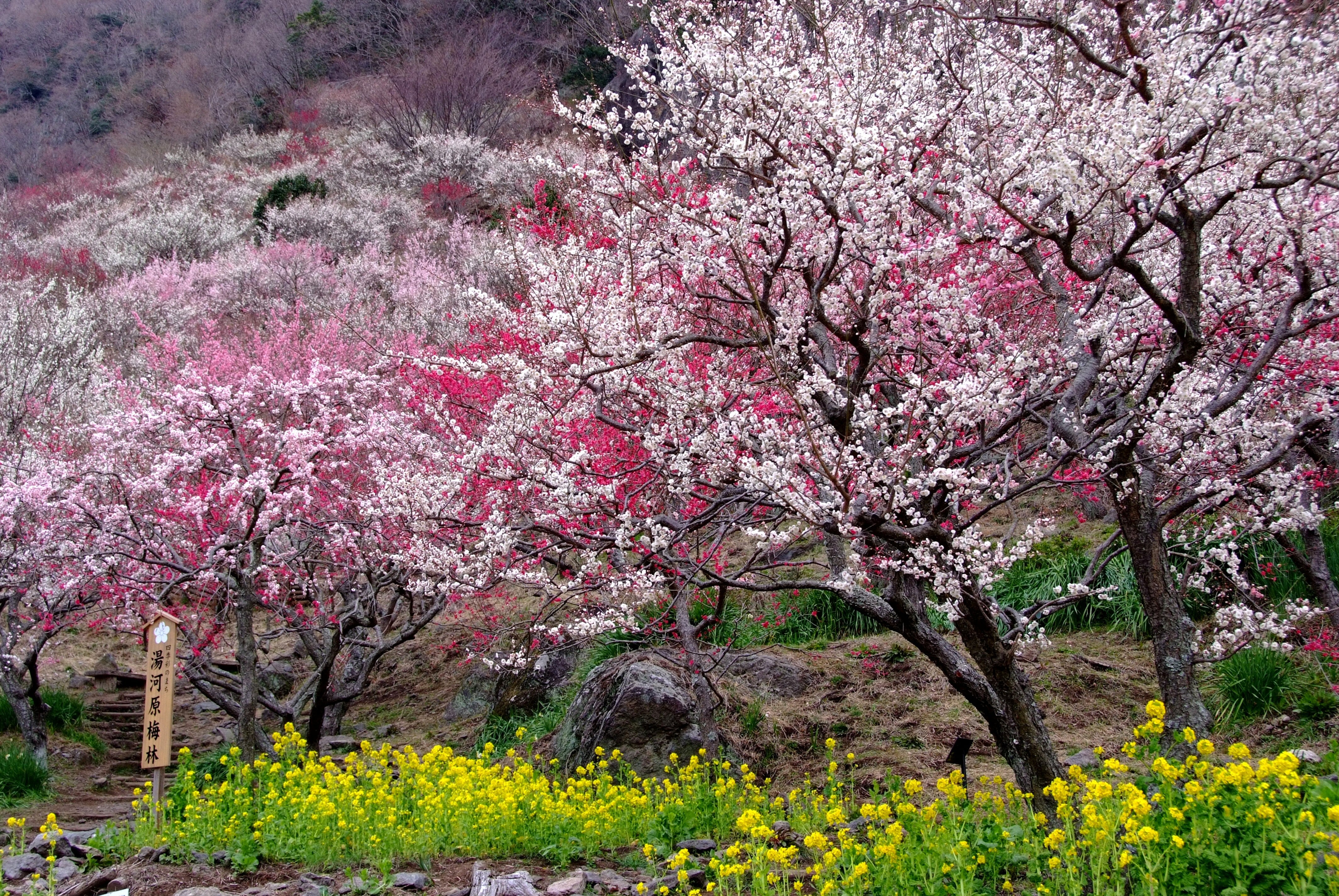 Flowers of the four seasons can be enjoyed on the walking path with streams and ponds, and you can relax leisurely whil "tasting" the season. How about a natural nature experience in the wilderness such as the observation of the creek of Ogawa, you can do observation of plants and bird watching. There is a field athletic at the entrance of the park too.
From the beginning of February to the middle of March the red plum blossoms on the slopes of the mountains will become a "plum carpet" and plum fragrance is spreaded throughout the whole park.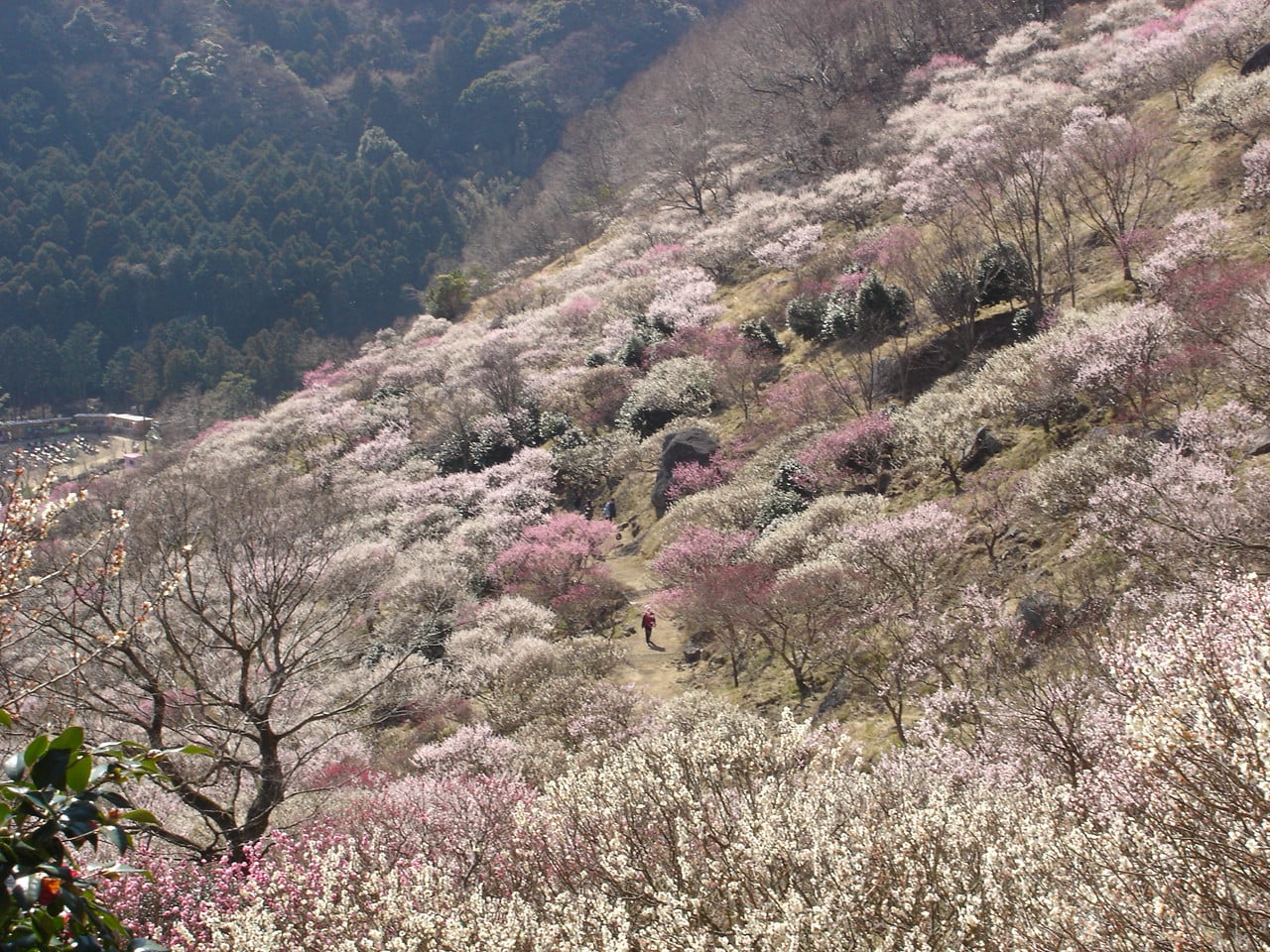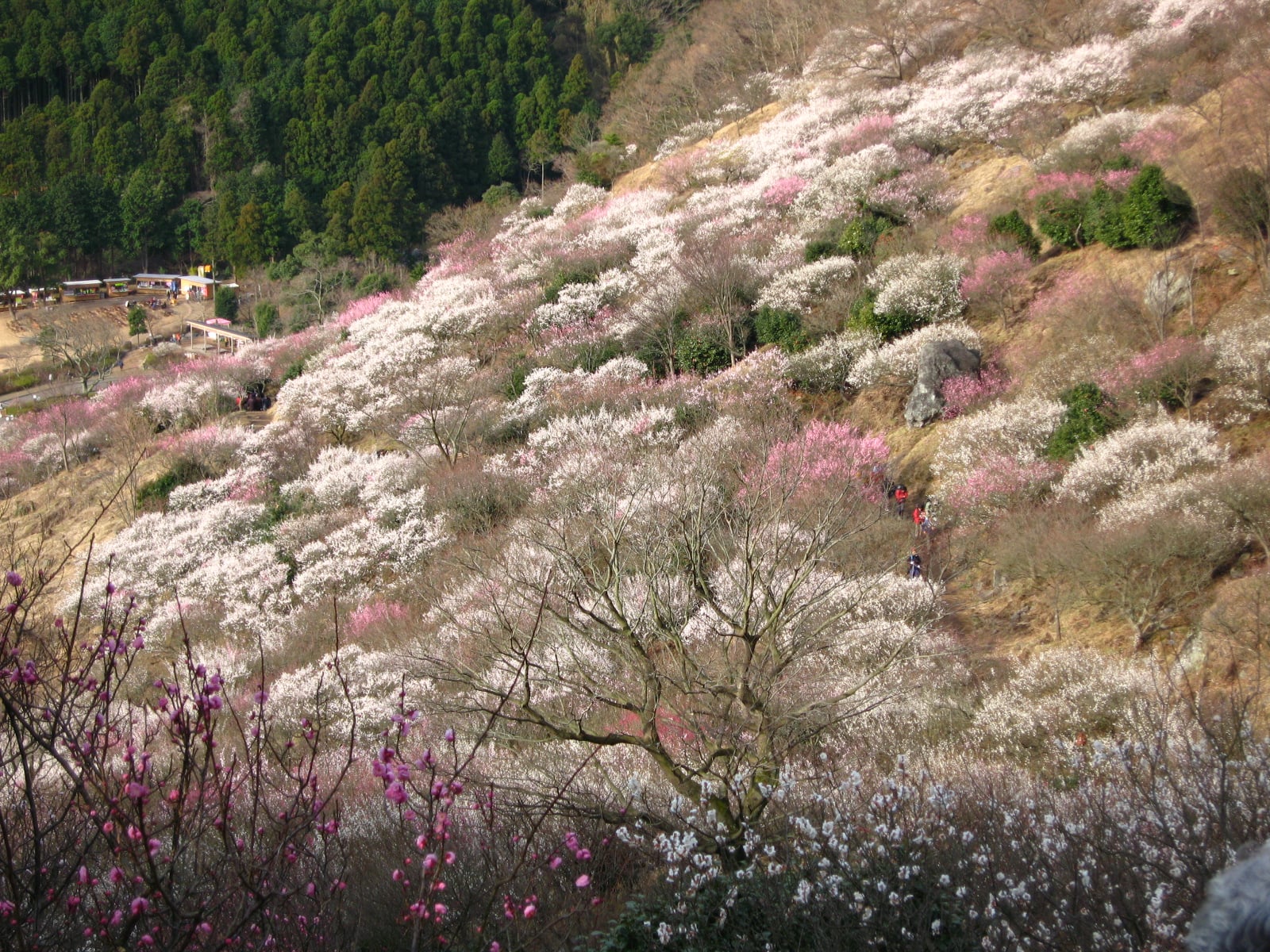 Yugawara · Manazuru

Makuyama Park, Yugawara