Odawara Art Foundation Enoura Observatory
Odawara Art Foundation Enoura Observatory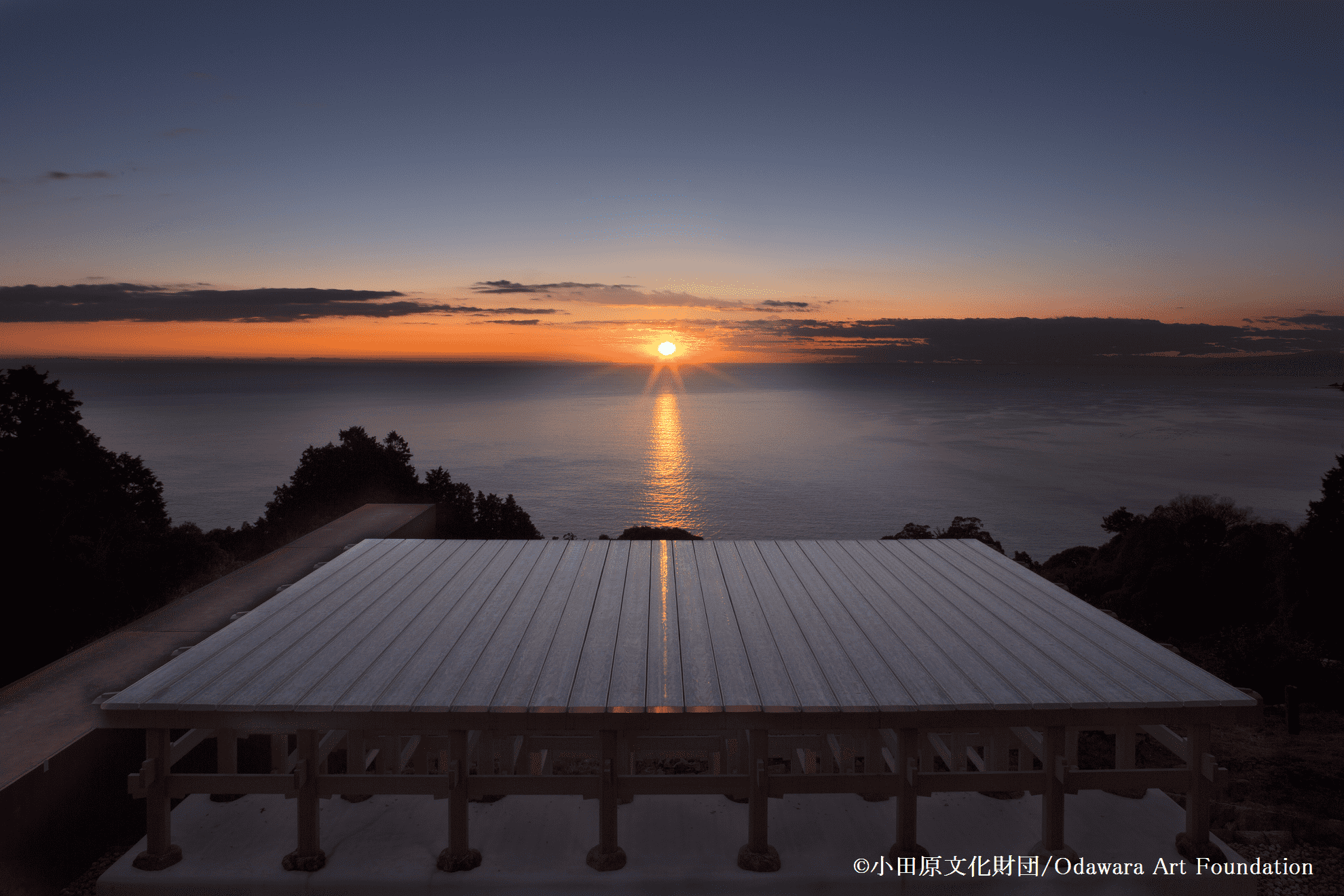 The Enoura Observatory, has been under construction for over 10 years, opened in October 9, 2017, and also the opening to the public by reservation system.
The magnificent landscape designed by contemporary artist and Hiroshi Sugimoto himself in Egnoura in the Katase area of ​​Odawara which can hold a kind of rare landscape and feel that changes every season at the ""Enoura Observatory"" , containing a gallery building, an outdoor stage, a tea room, and more, It was conceived as a place to return to the origin of mankind and art, and become the place of dissemination of the cultural arts for both in and outside the country.
This art exhibition of Hiroshi Sugimoto is an commemorative exhibition that will be displayed in the gallery building which is 100 meters in length, and we plan to hold a variety of performance programs on the outdoor stone stage and optical glass stage. Please come and visit us.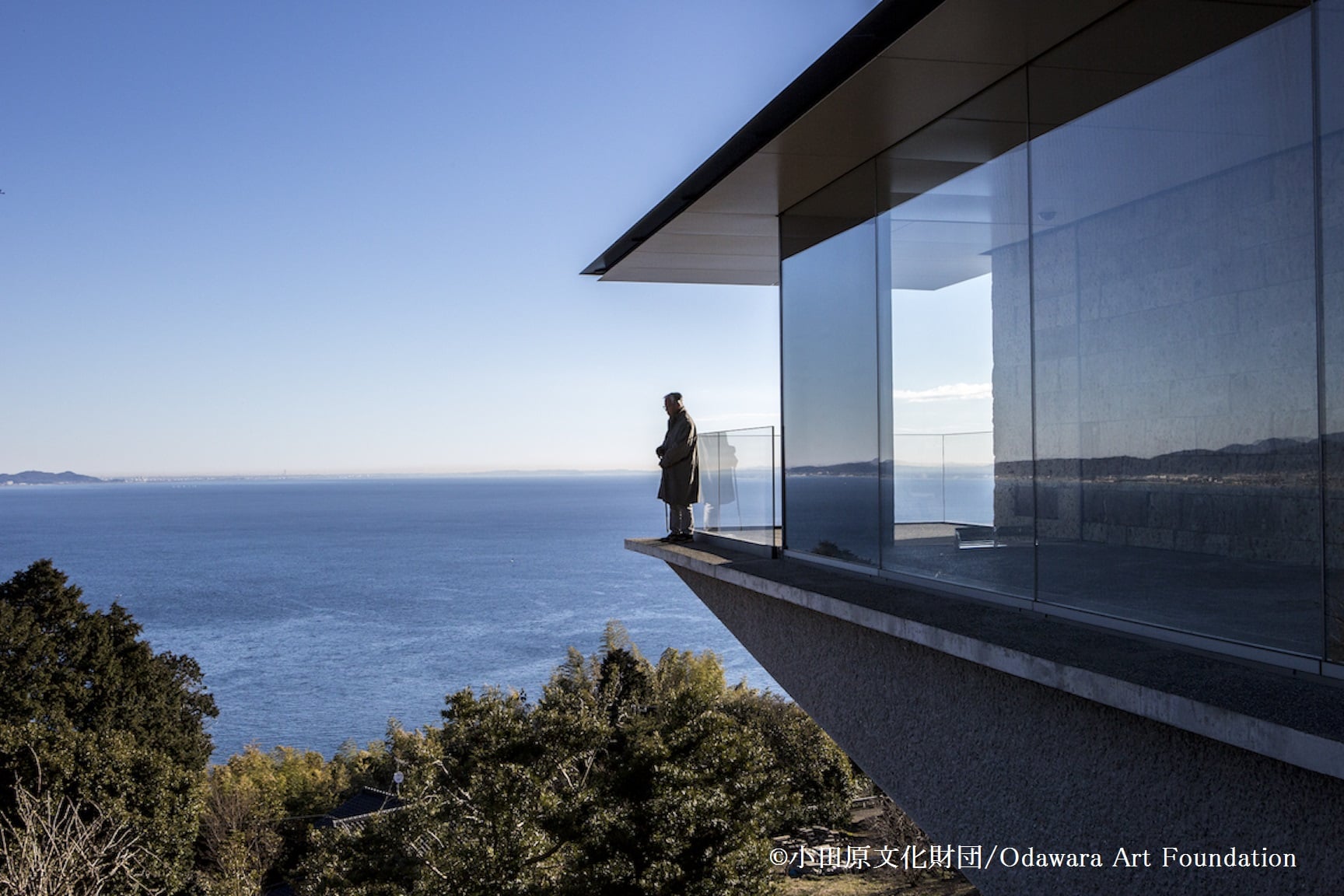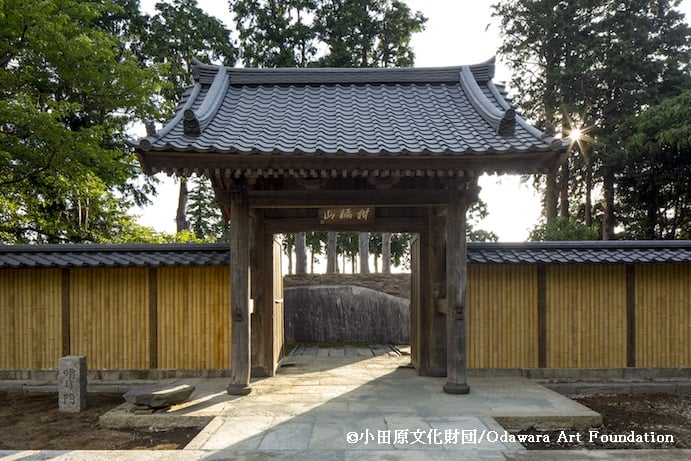 Odawara

Odawara Art Foundation Enoura Observatory
ADDRESS
362-1 Enoura, Odawara-shi, Kanagawa-ken
TEL
0465-42-9170
BUSINESS HOURS

Opening Days:Thursdays~Tuesdays (6 Days a Week)

- Opening Tour Times:
Apr~Oct 3 times a day/ 10:00, 13:00, 16:00 (Around 2 hours long, there is also a capacity)
Nov~Mar 2 times a day/ 10:00, 13:00 (Around 2 hours long, there is a capacity)

REGULAR HOLIDAY

Closed Days: Wednesdays
※Closed on Tuesdays from Feb 2018

FEE

Fee 3,000円 (Tax Excluded)
※Considering the contents of the facility and for the safety of the customer, children under junior high school aged are not allowed to visit our facility.

ACCESS

[When Using Public Transportation]
Nearest stations are either the JR Tokaido Main Line Nebukawa station or the Manazuru station
1 From the Nebukawa station
Theres a free shuttle bus service between the station and our facilities
Until 1/31/2018
「Nebukawa station」Departing times: 9:30/ 12:30
「Enoura Observatory」 Departing Times: 12:20/ 15:20
After 2/1/2018
「Nebukawa station」 Dparting times 9:45/12:45/※15:45 (※Mar 22~Oct Only)
「Enoura Observatory」 Departing times 12:05/15:05/※18:05 (※Mar 22~Oct only)
※It takes about 40~45 minutes to walk from the station. We strongly recommend to take advantage of our shuttle bus or to drive here by car.
※The bus seats are limited. If you wish to use the bus, please make a reservation for it in advance, in order to secure a seat.
2)From Manazuru station 
Please take a taxi, that are located in front of the station.
It takes approximately 10 minutes, and costs 1,800~2,000円

PARKING LOT
Parking lot available Theres a shuttle bus from the Nebukawa station Please reserve both in advance.
HP
http://www.odawara-af.com/
REMARKS

· How to enter: Complete reservation · Replacement system
· We will make a full reservation system with designated date and time.
Please apply from the Odawara Cultural Foundation official website "Tour Booking Form".