"Miura Peninsula Regional Creation Symposium 2023" - Learning from Italy for regional revitalization -
"Miura Peninsula Regional Creation Symposium 2023" - Learning from Italy for regional revitalization -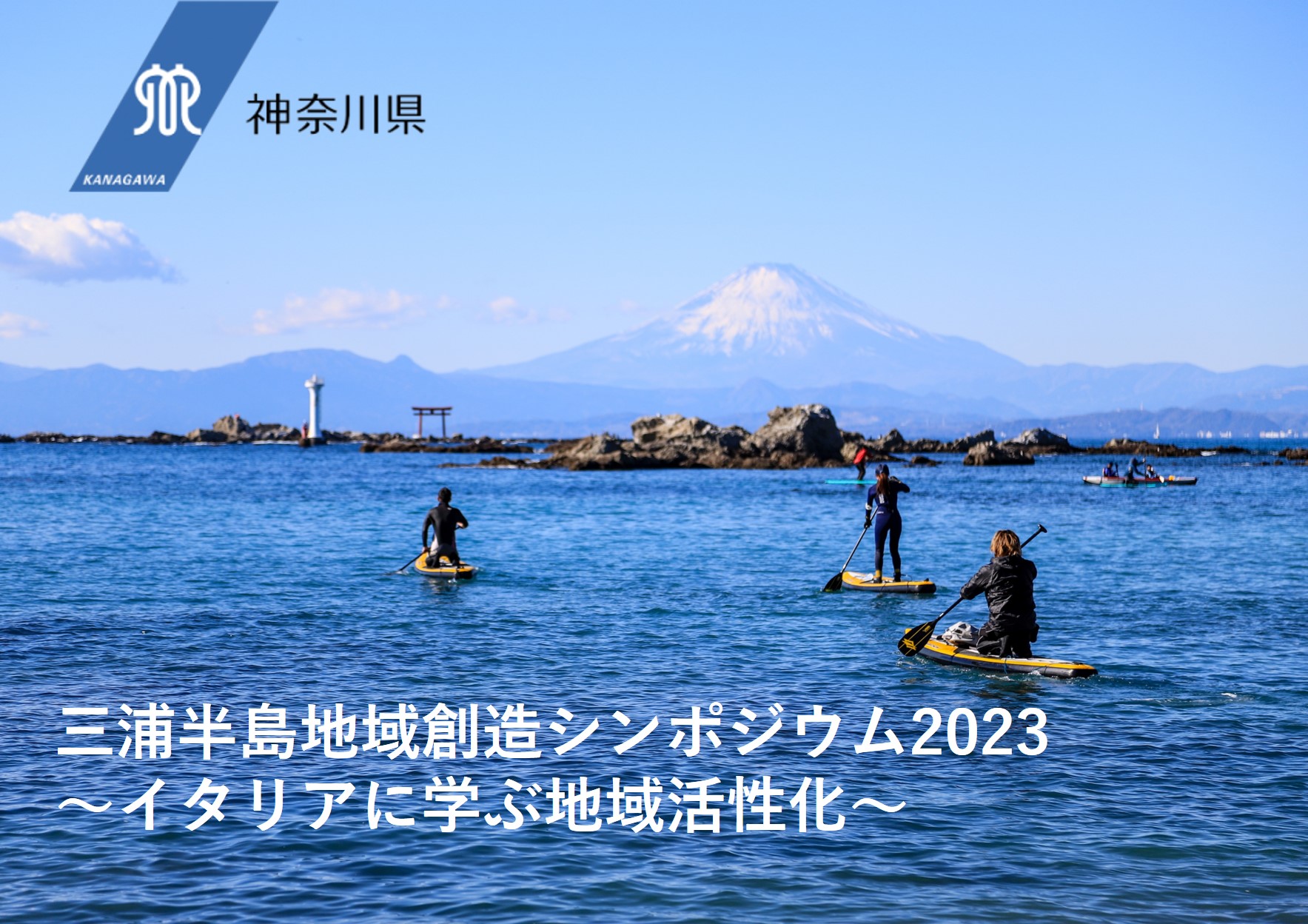 "Miura Peninsula Regional Creation Symposium 2023"  – Learning from Italy for regional revitalization –
Kanagawa Prefecture will hold a symposium to discuss regional revitalization of the Miura Peninsula, with reference to Italian revitalization methods (Albergo di Fuso, etc.).
We are looking forward to the participation of many people, including local businesses in the Miura Peninsula and those interested in regional revitalization.

Miura Peninsula Regional Creation Symposium ~Learning from Italy for Regional Revitalization~
Date and time: November 22nd (Wednesday) 16:00-19:30
Venue: Yokosuka Bayside Pocket (3-27 Honcho, Yokosuka City)
Participation fee: Free (advance application required)

Contents:
Part 1: Panel discussion "A new challenge for regional revitalization that leverages Italian wisdom"
・Video message from the Italian Ambassador to Japan
・Governor of Kanagawa Prefecture and panelists on regional revitalization using Italian wisdom
Discussion by (experts + businesses active in the Miura Peninsula)
Part 2: Opinion exchange session "In 2040, make the Miura Peninsula a FUL Sato in everyone's hearts"
・Presentations from Miura Peninsula businesses who are active in solving regional issues
・Interaction between speakers and participants

To apply for participation, please see the details page.
EVENT

"Miura Peninsula Regional Creation Symposium 2023" - Learning from Italy for regional revitalization -