"Arasaki Coast Clean Festa 2023 Early Summer" will be held
"Arasaki Coast Clean Festa 2023 Early Summer" will be held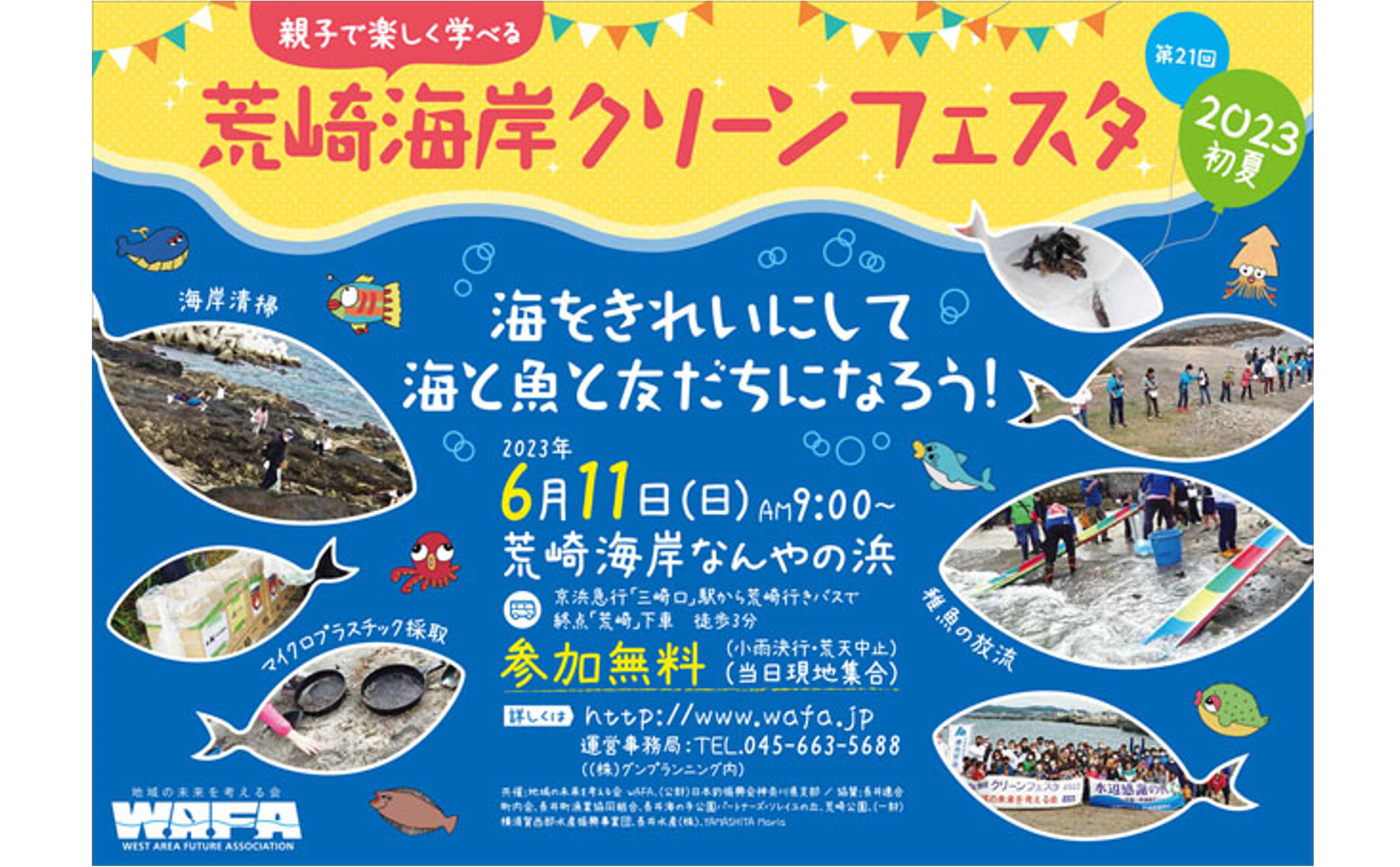 The beach cleaning event will be held in which 1,000 juvenile fish will be released from the clean beach after everyone picks up trash on the beach.
This event will be held with the cooperation of local volunteer staff, etc., with the aim of fostering a sense of cherishing small lives through the release of juvenile fish. It is an event that is free to participate and no application is required.
Why don't you participate in a fun beach cleaning at the sea in early summer?

*In the coastal area, there are also rocky shores with many irregularities and tidal pools. Please wear clothes that are easy to move in.
Please check the following page for details such as venue information and time schedule.
http://wafa.jp/4_19cf2023syoka-pre.html
EVENT

"Arasaki Coast Clean Festa 2023 Early Summer" will be held