[NEWS] Monitor cruising from Oiso Port to Shonan Port
[NEWS] Monitor cruising from Oiso Port to Shonan Port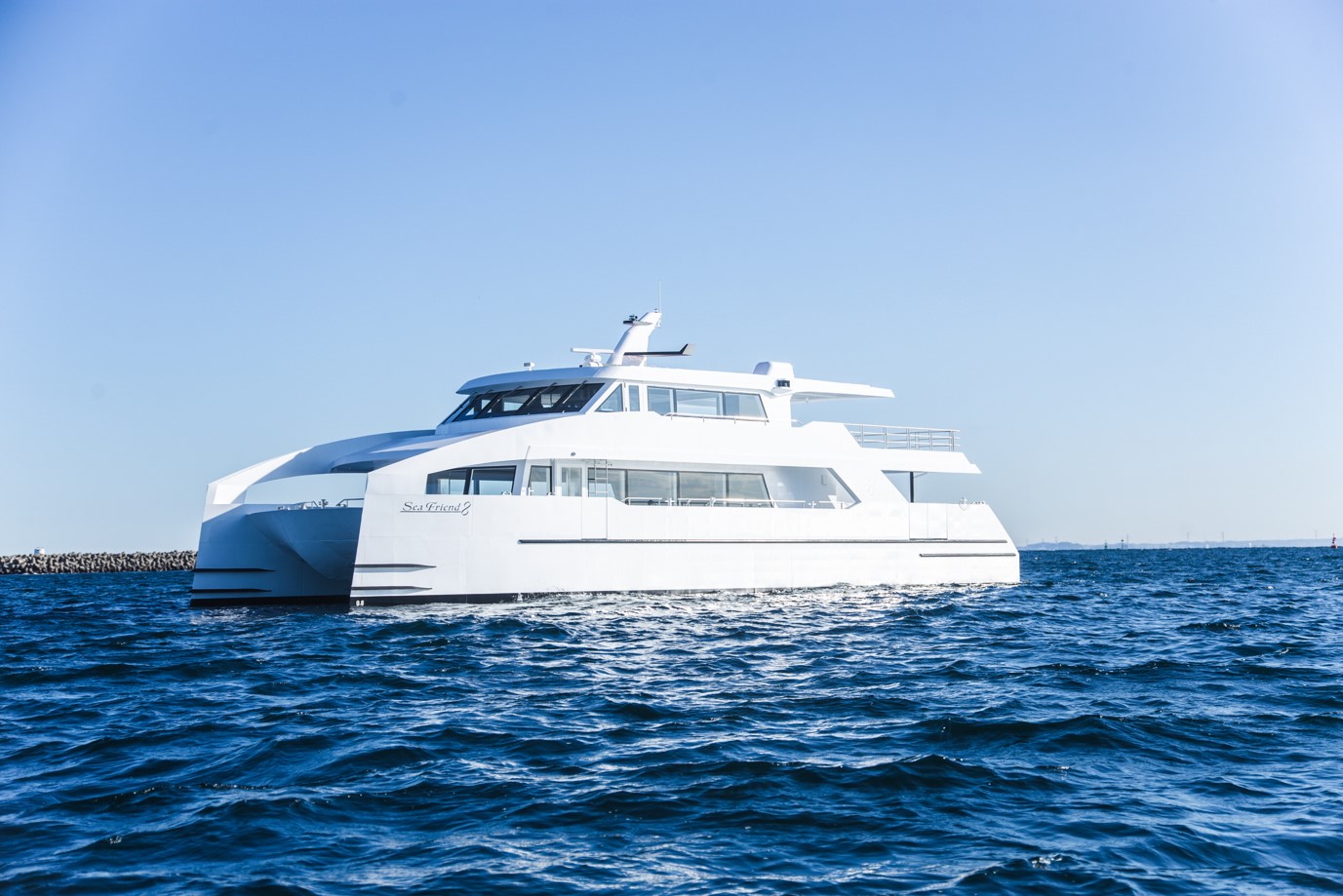 On September 10, 2022, a monitor cruising was held connecting Oiso Port (Oiso Town, Naka-gun) and Shonan Port (Enoshima, Fujisawa City).
This time, there were cruises that departed from Oiso Port and Shonan Port, and I will tell you about the cruise that departed from Shonan Port.

〇Sea Friend 8
We boarded a ship called "Sea Friend 8" of Triangle Co., Ltd., which conducts tours of Yokosuka Naval Port and Sarushima Island. The rooms on the first and second floors have a total of about 150 seats, with a large open deck at the back.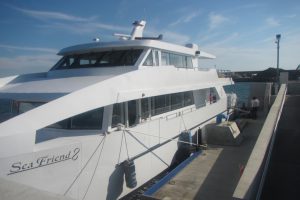 〇Go on board
If you look closely, you will be overwhelmed by the size of the ship. First of all, after disinfection and temperature measurement, we will receive a passenger questionnaire and board.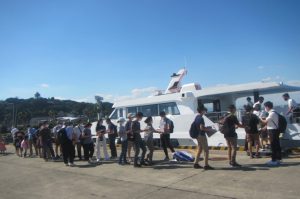 〇Inside the ship
The inside of the ship is quite spacious, and you can enjoy the sea while enjoying the wind on the open deck on the second floor, and sometimes being splashed by the waves on the first floor, which is closer to the sea surface.
Everyone, move to your favorite place and set sail.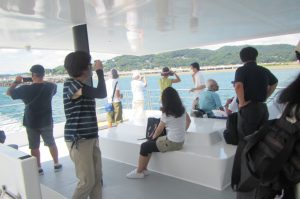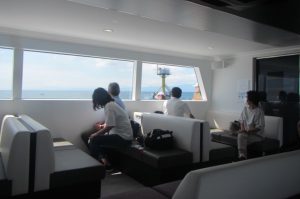 〇Beautiful Sagami Bay
Blessed with good weather on the day, enjoy the beautiful scenery of Sagami Bay. Triangle's on-board guides carefully explained the scenery that can be seen from the boat and the history of the facilities.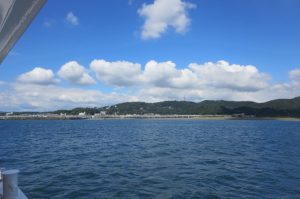 〇Eboshi Rock (Eboshi Rock)
The symbol of Chigasaki, Eboshi rock, was also confirmed from offshore. The scenery of the city seen from the sea side is very fresh.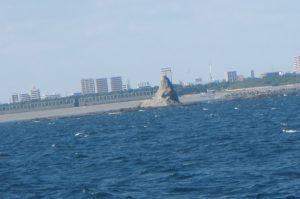 〇Arrival at Oiso Port
About 45 minutes of cruising is over. Arrive at Oiso Port. After arriving at Oiso Connect, which is right next to you, you can enjoy Oiso's unique ingredients such as whitebait. I was able to buy some souvenirs.

〇"Coca-Cola" Slim Bottle Shonan Design
Kanagawa Prefecture and Coca-Cola Bottlers Japan Co., Ltd. have signed an agreement, and we are promoting the Kanagawa Sea Project using a portion of the sales of the "Coca-Cola" Slim Bottle Shonan Design, which is sold exclusively in the region.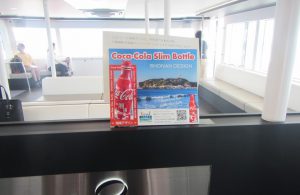 EVENT

[NEWS] Monitor cruising from Oiso Port to Shonan Port