Enoshima Yokai Island -GeGeGe auspicious tour-
Enoshima Yokai Island -GeGeGe auspicious tour-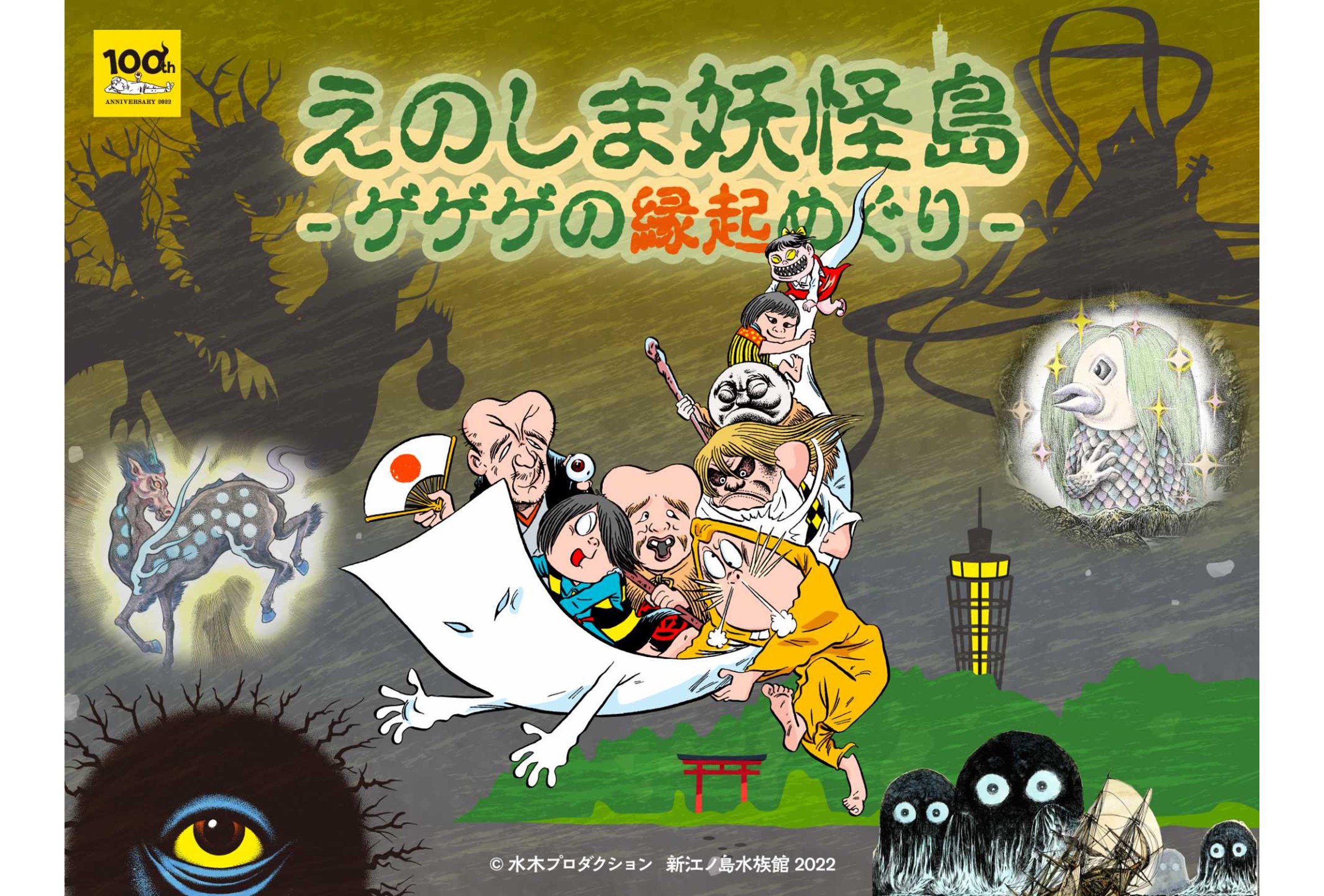 "Enoshima Yokai Island – GeGeGe auspicious tour -" will be held where you can enjoy walking around Enoshima. On the 100th anniversary of the birth of Shigeru Mizuki, a manga artist who had a great influence on Japanese yokai culture, drawing yokai and other worlds such as "Gegege no Kitaro", "Akuma-kun", and "Nihon Yokai Encyclopedia", "Ejima Engi" will be held. You can enjoy Yokai Engi Meguri while traveling around the Enoshima-Shonan area, which has the legend of ". Let's get the ultimate benefit over "auspiciousness".

・Period: Friday, August 19, 2022 to Thursday, September 29, 8:30-17:00
* The business hours of Enoshima Island, the target stores, and the new Enoshima Aquarium are different from the event hours.
[First half] August 19 (Friday) to September 9 (Friday)
[Second half] September 10th (Sat)-September 29th (Thursday)
・Venue: Fujisawa City Tourist Center, Enoshima Shrine Approach, Enoshima Shrine, Enoshima Iwaya, Enoshima Samuel Cocking Garden, Enoshima Sea Candle, New Enoshima Aquarium
Enoshima Yokai Island Stamp Rally "Yokai Engi Meguri" / "Yokai Search"
·Venue
Rally seat distribution location: To be adjusted
Stamp points: 4 places (under adjustment)
Goal & bonus card exchange location: Enoshima Aquarium Shonan Festival Square
Looking for Yokai: 22 locations
・ Target: 500 first-come-first-served basis on weekdays / 800 first-come-first-served basis on Saturdays, Sundays, and holidays (* Up to one per person per day)
・Participation fee: Free
With a rally sheet in hand, if you collect all the stamps of yokai that have the power of luck at 4 locations around Enoshima Island, you will receive a "Yokai Engi Ofuda" limited to Enoshima Yokai Island! The design of the stamp and "Yokai Engi Ofuda" will change in the first half and second half of the exhibition.
See the page below for details.
https://www.fujisawa-kanko.jp/event/2021008-copy.html
EVENT

Enoshima Yokai Island -GeGeGe auspicious tour-
| | |
| --- | --- |
| PERIOD | August 19th (Friday) to September 29th (Thursday), 2022 |
| ADDRESS | Fujisawa City Tourist Center, Enoshima Shrine Approach, Enoshima Shrine, Enoshima Iwaya, Enoshima Samuel Cocking Garden, Enoshima Sea Candle, New Enoshima Aquarium |
| HP | https://www.fujisawa-kanko.jp/event/2021008-copy.html |