"Yugawara Onsen Fireworks Festival" will be held on Saturday, December 11, 2021
"Yugawara Onsen Fireworks Festival" will be held on Saturday, December 11, 2021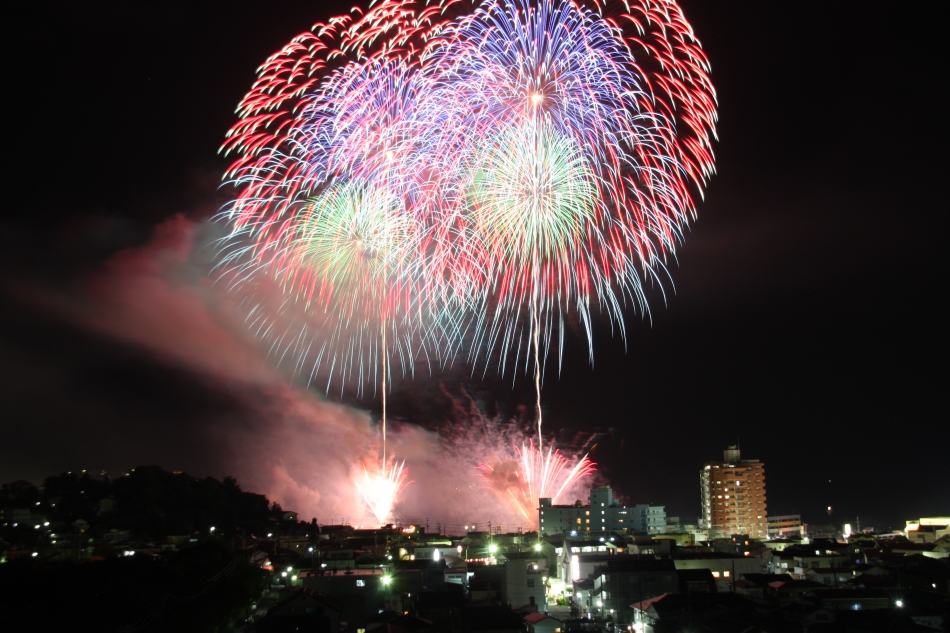 It has been decided that the "Yugawara Onsen Fireworks Festival", which had been postponed from August 2021 due to the issuance of the Kanagawa version of the State of Emergency, will be held on Saturday, December 11th at a different launch location.
Why don't you take this opportunity to appreciate the fireworks that brightly color the clear winter sky?
Date and time: Saturday, December 11, 2021 20: 00-20: 15 * Preliminary day Saturday, December 18
・ Launch location: Yugawara Seaside Park outer road (sea side)
・ Number of launches: Approximately 1,700
* Fireworks have been launched from a boat off the coast of Yugawara Beach for many years, but due to various circumstances, it has been changed. There is a limit to the size of the fireworks, but the fireworks will be launched closer than before.
・ Please see for details on measures to prevent the spread of new coronavirus infection, installation of viewpoints from vehicle windows, installation of viewing areas, restricted areas, precautions, etc.
EVENT

"Yugawara Onsen Fireworks Festival" will be held on Saturday, December 11, 2021