[Kamakura City] Yoshitsune Festival
[Kamakura City] Yoshitsune Festival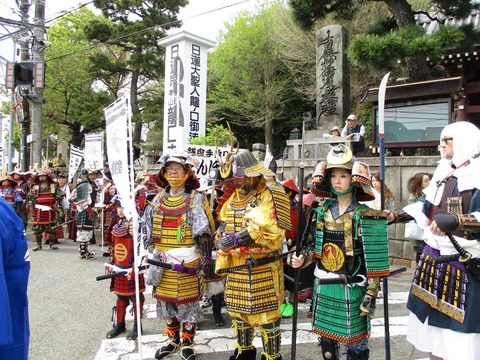 The Yoshitsune Festival will be held in April in conjunction with the Kamakura Festival.
Despite being the protagonist who destroyed the Heike in the Battle of Dannoura, this festival is a memorial to the feat of Yoshitsune Minamoto, who died unfortunately in Oshu-Hiraizumi, using the anger of his brother Yoritomo.
After the memorial service was held at Manpuku-ji Temple in connection with Genji Yoshitsune, a parade of masquerade warriors (armor squad), drum and flute squads by local students, and Miss Kamakura from Ryuguchiji-mae to Koshigoe Tennoyashiki (Kodo Shrine) will go forward.
Why don't you think of Yoshitsune loved by everyone in the town?
EVENT

[Kamakura City] Yoshitsune Festival
PERIOD

April 18, 2020 (Sat)
12:00-memorial service
13:00-Parade (Start from Ryukoji → Enoden train street → Manpukuji goal)

ADDRESS

Manpukuji Temple (2-4-8 Koshigoe, Kamakura City, 248-0033)

HP
https://www.trip-kamakura.com/event/36.html