[Yokosuka City] Banquet Island 2019 Midsummer Monkey D. Luffy Island
[Yokosuka City] Banquet Island 2019 Midsummer Monkey D. Luffy Island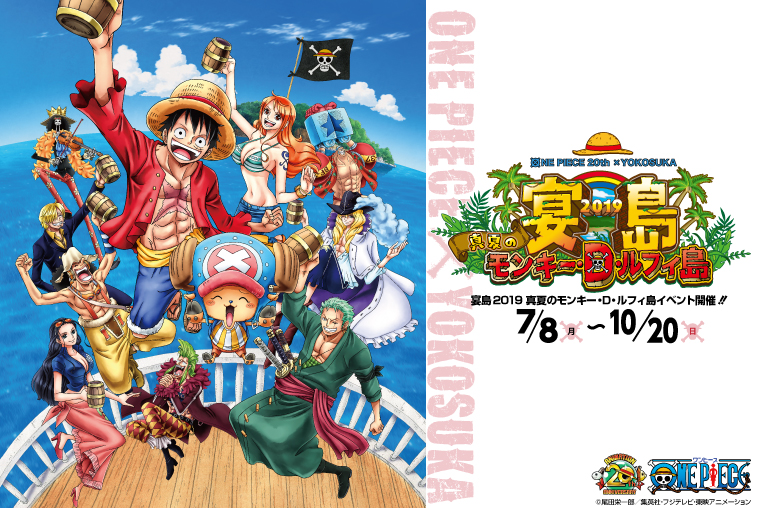 Enjoy the feast with soba straw miso!
Straw Hat Crew and other characters are greeted throughout the island. Yarusuka 's real uninhabited island "Sarushima Island" is now available for a limited time only at Monkey D. Luffy Island!
Friends will welcome you all over the island! Enjoy a hot and rare experience with Luffy's friends!
EVENT

[Yokosuka City] Banquet Island 2019 Midsummer Monkey D. Luffy Island