[Yugawara City] Summer day
[Yugawara City] Summer day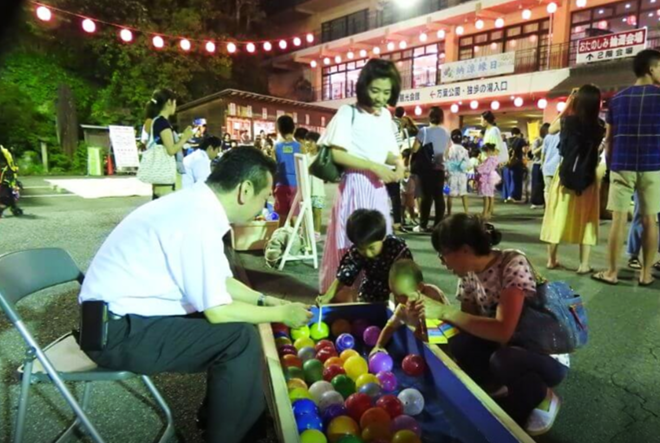 【Event end】
The summer festival "Naruto Festival" is a popular handmade event where you can enjoy the fun of the old days of the festival.
Adults as well as children can go back to their children and enjoy together.
You can enjoy the devilishness, super ball scooping, yo-yo scooping, etc. in the "Now Play Ticket" in the night shop atmosphere lined up in the narrow space.
There are also many other daily events such as street performance shows and taiko performances by local children's associations. There is also an infant corner for small children who cannot play at attractions. The event ends with "Niyagara Fireworks". Held every day during the period.
EVENT

[Yugawara City] Summer day
PERIOD

August 4 (Sun)-August 21 (Wed), 2019 19: 00-21: 00

ADDRESS

Yugawara Tourist Hall Square
* From Yugawara Station, get off at Ochiai Bridge bus stop for 8 minutes by bus bound for Okyugawara or Fudo Falls

HP
https://www.yugawara.or.jp/event/1566/