【Hayama】 【Advance Application System · First-come-first-serve】SHONAN BEACH YOGA WEEK2018
【Hayama】 【Advance Application System · First-come-first-serve】SHONAN BEACH YOGA WEEK2018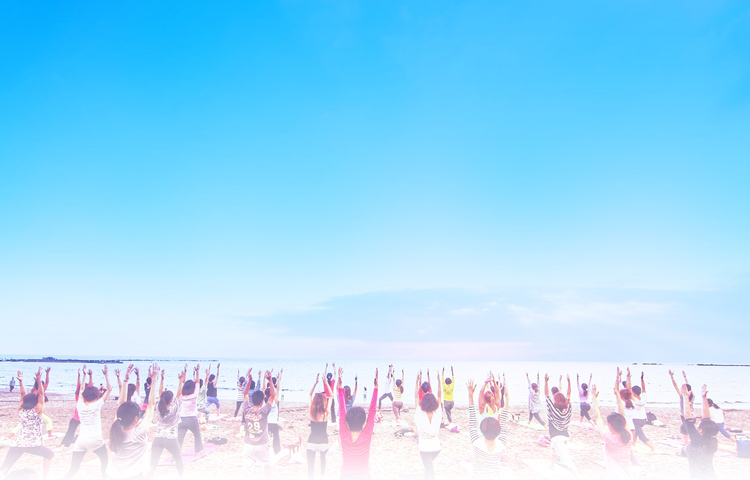 【Event end】
A yoga instructor representing Japan and a week to practice yoga at the beach representing Japan.
The comfort of releasing the body and mind toward the ocean changes to an unforgettable experience once you experience it.
October 7th (Sun) is a special day!
Food and drink shops, workshops, instructors and fashion marketers' flea market open on the beach.
If the sun goes down, it is an event like a festival that you can enjoy all day at entrance free, such as outdoor screenings on the beach of the starry sky!
EVENT

【Hayama】 【Advance Application System · First-come-first-serve】SHONAN BEACH YOGA WEEK2018
PERIOD

· Sep 29 (Sat) - 30 (Sunday)
· Saturday, October 6 - 8 (holiday)
※ During heavy weather we will hold in the tent or indoor venue
※ Special day will be held on Sunday, October 7 (Sunday December only if content is rainy, postponed on the next day 8th)

ADDRESS

· Morito Coast (Saturday, September 29th to Sunday 30th)
· Single color shore (Saturday, October 6 - 8 (holiday))

HP
https://shonan-beach-yoga.com/yoga-week-2018
REMARKS

※ Application is under acceptance from WEB.
※ If there is room in the capacity, that day participation is also possible. Today's tickets will be sold at 2,500 yen.