"Yokosuka Curry Festival 2022" -Thorough measures against infectious diseases-held for the first time in 3 years-
"Yokosuka Curry Festival 2022" -Thorough measures against infectious diseases-held for the first time in 3 years-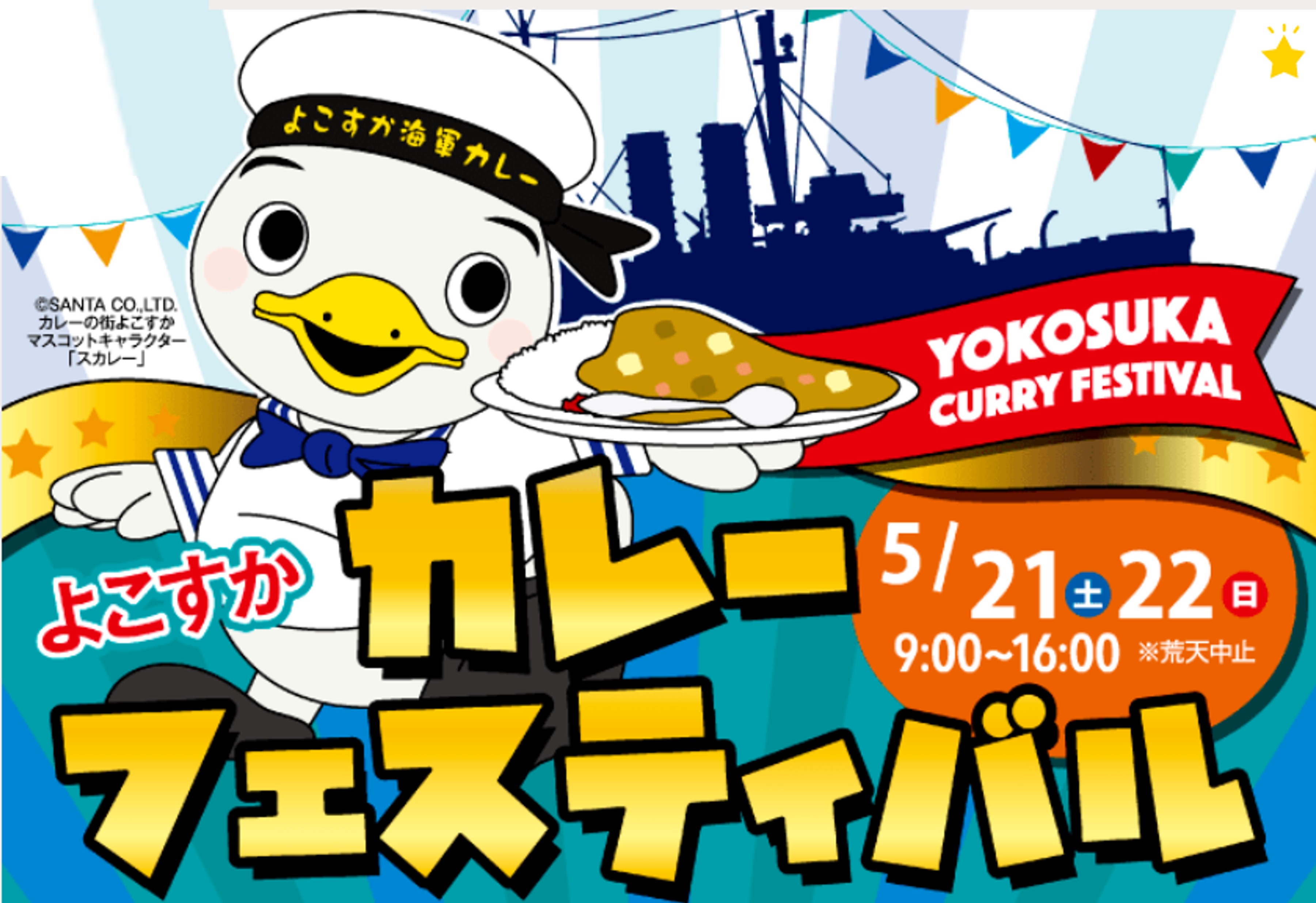 At the "Yokosuka Curry Festival 2022", which will be held for the first time in three years, you can enjoy various types of curry such as Yokosuka Warship Curry. If you like curry or want to enjoy it at the beach, please take measures against infectious diseases and participate.
<Event content>
・ Yokosuka Navy Curry Viking (limited to 5000 meals a day)
For 500 yen, choose 3 types of Yokosuka Navy curry that are particular to the shop and compare them!
・ Yokosuka Navy Curry Bread Festival 2022 (limited to 900 sets a day)
For 700 yen, we sell Yokosuka Navy curry bread and curry bread that each store is proud of as a set of 3 deals!
・ Maritime Self-Defense Force curry corner
The Maritime Self-Defense Force curry shops in Yokosuka, Kure, Sasebo, and Maizuru are gathered!
・ A large collection of unique curries
Special store openings from friendship cities and exchange areas nationwide! Eat and compare curry from a very popular restaurant!
* Please note that the event may be changed or canceled in a hurry.
[How to enter]
If you apply in advance, you can get priority entry to the event venue even when it is crowded. It is possible to enter on the day of the event, but please cooperate with the advance application for distributed admission. Applications will be accepted from 9:00 on May 11th (Wednesday) (first-come-first-served basis). Please check the following site for advance application.
[Countermeasures against infectious diseases / Requests to visitors]
When holding the event, we will implement measures against infectious diseases to protect the safety and security of visitors and organizers. Please check the website below for details.
https://www.cocoyoko.net/event/curry-fes.html
[Notes on admission]
As a measure against infectious diseases, admission may be restricted during times of congestion. Please check the congestion status on the day on Yokosuka City official Twitter.
https://twitter.com/yokosuka_city
EVENT

"Yokosuka Curry Festival 2022" -Thorough measures against infectious diseases-held for the first time in 3 years-
PERIOD

May 21st (Sat) and 22nd (Sun), 2022 9: 00-16: 00 (* Canceled in stormy weather)

ADDRESS

Mikasa Park
82 Inaoka-cho, Yokosuka City, Kanagawa Prefecture

HP
https://www.cocoyoko.net/event/curry-fes.html
REMARKS

Access: A 15-minute walk from Keihin Kyuko "Yokosuka Chuo Station". From "JR Yokosuka Station", get off at the bus "Mikasa Park Entrance" and walk for 1 minute.
* The parking lot of Mikasa Park cannot be used on the day (excluding welfare vehicles). Please use public transportation or, if you come by car, use the nearby parking lot.