【Miura】 The 17th Miura Coastal Cherry Blossom Festival
【Miura】 The 17th Miura Coastal Cherry Blossom Festival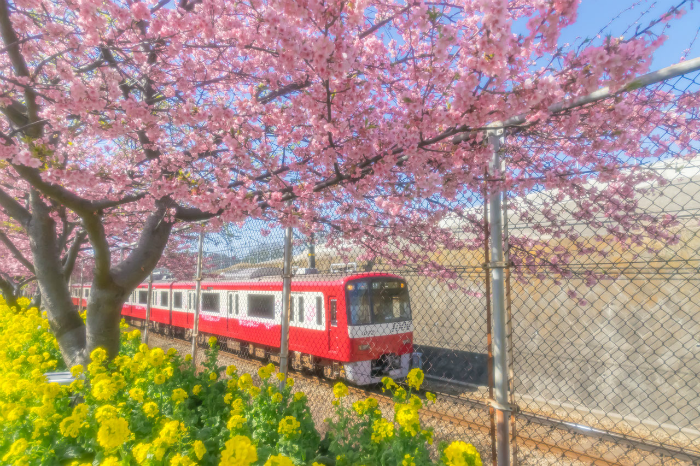 【Event end】
Kawazu cherry tree known for early bloom is characterized by its color of flowers being darker than that of Yoshino cherry tree, flower season is as long as 1 month.
1,000 Kawazu cherry trees are planted for about 1 km along Keihin Kyuko railroad tracks, and especially between Misakiguchi station from Miura coastal station, rape flowers are blooming at the same time along with Kawazu cherry tree, and Kanazawa cherry blossoms are one of the top attractions in Kanagawa Prefecture, with 300,000 people It is crowded with more than tourists.
During the "Miura Coastal Cherry Blossom Festival", during the Miura Coastal Station front tent village (shop), we will sell local products, cherry trees, Japanese radish shochu and cherry blossom festival limited cherry blossoms. Please enjoy Kawazu cherry blossoms while feeling the arrival of spring a little earlier.
EVENT

【Miura】 The 17th Miura Coastal Cherry Blossom Festival