Toshi YoroizukaFarm
Tasting pianist Toshihiko Armorshut's chef runs the Toshi Yoroizuka Farm.
opening in 2011 from the feeling of "wanting to make food from materials for making delicious confectionerys".
It is also the birth of a nature-nurtured and tasty restaurant aiming for only local produce and the disappearance and the patisserie, boulangerie and direct shop on scenic land overlooking the Sagami Bay.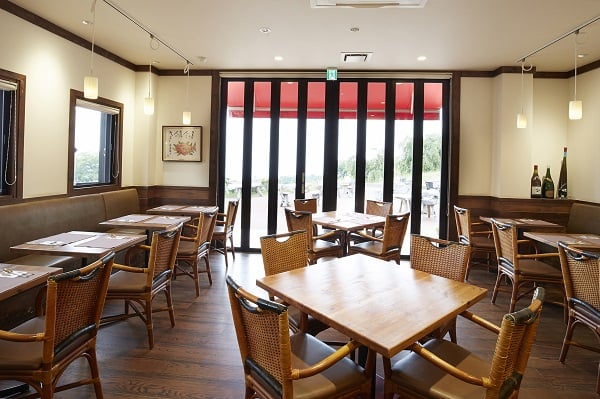 Odawara

Toshi YoroizukaFarm
ADDRESS
1352-110 Hayakawa, Odawara-shi, Kanagawa-ken
TEL
0465-24-3150
BUSINESS HOURS

<Patisserie> 10:00~18:00
<Restaurant>
CaféTime 10:00~10:50 (Last Order 10:30)
LunchTime (Part 1) 11:15~13:00/ (Part 2) 13:30~15:00
CaféTime II 15:00~18:00 (Last Order 17:00)
<Marche (Shop)> 10:00~17:00

REGULAR HOLIDAY

Tuesdays

NUMBER OF SEATS
26 Seats
ACCESS


The nearest station is the JR Hayakawa Station and Hakone-Tozan Railway Hakone Itabashi Station
※ About 8 minutes by taxi

· From Nishisho bypass to Shonan area
Take the Nishisho bypass "Odawara IC" and take the national highway No. 1 "Sannobashi" intersection and turn left, follow the national highway No. 1 for about 2.9 km to the Hakone direction, turn left at the "Itabashi intersection", about 350 meters "turnpike entrance" intersection turn left, about Turn right on the bullet train 260 m ahead of the bullet train, turn right after about 70 m, and arrive at about 1.8 km.
· From Odawara Atsugi road
Get off at Odawara Atsugi Road "Odawara Nishi IC", turn right at the elevated bullet train which is about 860 meters to the national highway 135 direction, turn right on about 70 meters, arrive at 1.8 km by road.

HP
http://www.grand-patissier.info/ToshiYoroizuka/farm/#header
REMARKS


0465-43-8271
※ Reservation is only for lunch course.
※ For children entering lunchtime we are set a limit. For details please contact the reservation only dial.