At SHONAN, the Ekiden (long-distance relay marathon) is an exciting sports event on each new year and it has inspired a lot of people to join other marathons as well. Some of you are probably thinking about starting the marathon or cycling etc. So, we have several jogging and cycling places that you can enjoy while looking at beautiful ocean sceneries here in SHONAN. This time we will introduce some of SHONAN's cycling courses and useful spots that you can do healthy activities.
YOKOSUKA Area
10,000m Promenade course
This is a course that takes 90 minutes from JR Yokosuka Station to Keikyu Express Uraga Station. The sea breeze is very enjoyable, there are many restrooms and rest areas, so even beginners can enjoy cycling with ease. In addition, there are museums so that you can enjoy art while resting in between.

"Vernie Park" is a French style garden that continues from JR Yokosuka Station along Yokosuka main port. There are flowerbeds and fountains in the square.

"Mikasa Park" has a characteristic fountain. Selected as one of "100 Urban Parks in Japan" or "100 Historical Parks in Japan".

"Umikaze Park" has a hydrophilic revetment, open space lawn, circular flowerbeds, etc. It's a relaxing park where you can spend time with your family and friends. They also have areas where you can enjoy skateboarding and mountain biking.

"Yokosuka Art Museum" is a building covered with glass in the Kannonzaki Park. It is a spot that overlooks the sea from the rooftop.

And lastly, "Uraga's Crossing Cruiser" is a ship familiar with the name of the Ponpon boat.
It has a long history of about 300 years as a way of living for people coming and going through Uraga town in the east and west separated by a port.
Course Detail
Cycling spots in MIURA・YOKOSUKA Area
FUJISAWA・CHIGASAKI Area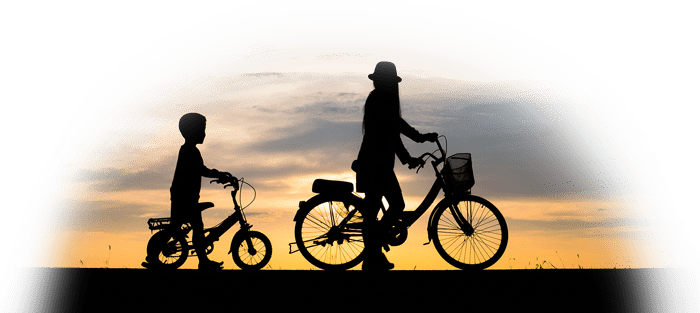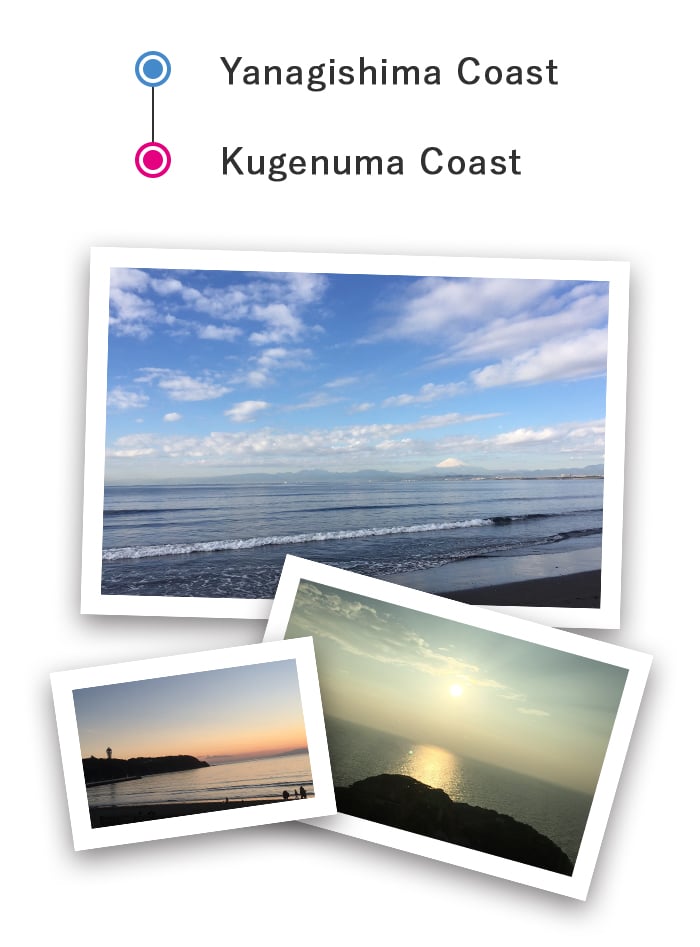 Yanagishima Coast – Kugenuma Coast Cycling Course
A cycling course of about 45 minutes from the Yanagishima Coast to the Kagenuma Kaigan Coast. Because it is a cycling course along the coast, it's a handy course for beginners since the course have little ups and downs.
You can also see famous "Eboshi Rock" while going through the course.
Course Detail
Cycling spots in FUJISAWA・CHIGASAKI Area
This place connec bikes, sport bikes and other rental services are available. You can enjoy cycling while passing through fashionable...more read

FUJISAWA・CHIGASAKI

LINKAGE CYCLING

You can find Koike Rental cycle just by crossing the railroad of Enoshima station. "Rental bike" written on a blue board can be...more read

FUJISAWA・CHIGASAKI

Koike Store
ODAWARA Area
Sakawagawa river cycling course
A cycling course where you can run along the Sakawagawa River near Tomizu Station to Oguch-Hiroba in the direction of the mountain side in about 9 km. Even beginners can run safely as flat roads continue.

Course surrounding spots
"Ashigara Ohashi" bridge was selected as one of "Kanagawa's 100 bridges", and in the main pillar, the statue of Kintaro straddling a bear can be seen. "Kaisei Mizube Sports Park" is a park on the banks of the Sakawagawa river where you can enjoy one of the very first golf park in Kanto.
Course Detail
Cycling spots in ODAWARA Area
These cycle port rental services are available everywhere throughout the city. On the vicinity of the port there are 11 bicycles...more read

ODAWARA

Cycle Port Kaisei Station

These cycle port rental services are available everywhere throughout the city. On the vicinity of the port there are 4 bicycles that...more read

ODAWARA

Cycle Port Shin Matsuda station

These cycle port rental services are available everywhere throughout the city. Just right in front of Odawara station, 19 bicycles are...more read

ODAWARA

Cycle Port Odawara Station

These cycle port rental services are available everywhere throughout the city. On the vicinity of the port there are 5 bicycles that...more read

ODAWARA

Cycle Port Odawara Fishing Port