Verny Park (Cafe Restaurant Corsaire)
Verny Park (Cafe Restaurant Corsaire)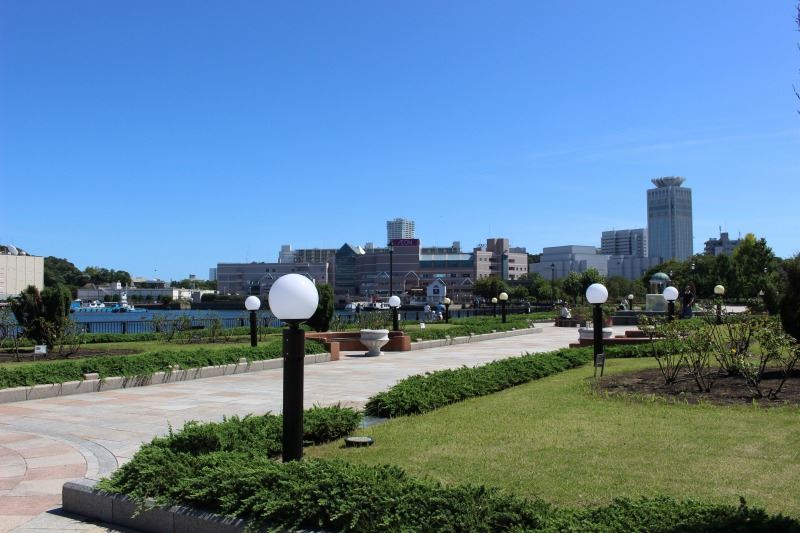 Restaurant in the park of Verny 【Cafe restaurant Colsères】.
We enjoyed eating and drinking while looking at the French garden and the sea, and renovated it on March 16, 2017 so that more customers can use the cafe restaurant more freely as a space where they can take a break.
We have an open terrance, so that you can enjoy the scenery, we also have a cafe where you can enjoy a wide range of cuisines such as sweets with delicious tea and easy-to-eat pasta, pizza and curry.
There is a dog pole in the terrace seat, so you can enjoy your meal with the dog!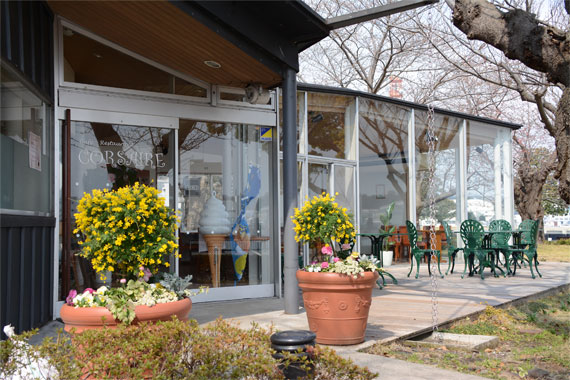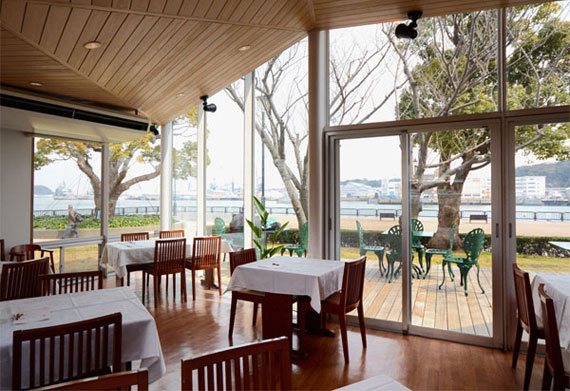 Yokosuka

Verny Park (Cafe Restaurant Corsaire)
ADDRESS
1 Chome-1 Shioiricho, Yokosuka-shi, Kanagawa-ken
TEL
046-845-6660
BUSINESS HOURS

11:00~16:00 ※Last Order 15:30

REGULAR HOLIDAY

Mondays ※If there is a National holiday on Monday, then we open, but close the next day

AVERAGE BUDGET

◆Sweedish Royal Warrant ""Northern European Tea"" (Hot・Iced)・・・・・700 yen
※ We also offer drinks such as Beer, Wine and other Alchoholic and also Non-alchoholic drinks.
◆Tomato Sauce Pasta with Eggplant and Ripe Minced Beef・・・・・900 yen
◆Cream Cheese Sauce Pasta with Mushrooms・・・・・900 yen
◆Yokosuka Navy Curry・・・・・1,200 yen
※Others include, Various Curry Dishes, Pizza, and a childrens menu available
◆Berry Waffles・・・・・750 yen
◆Apple Pie・・・・・500 yen
◆Soft Cream (Vanilla/ Rose/ Mixed)・・・・・350 yen
※ Take out is available for the the Soft Cream (We will put it in a cone).

ACCESS

5 minutes away Keikyu Shioiri station, and about a minute away from the JR Yokosuka station

PARKING LOT
8:30~17:30 * Large Vehicles require a reservation in advance
HP
http://www.kanagawaparks.com/verny-mikasa/corsaire/